Welcome to my site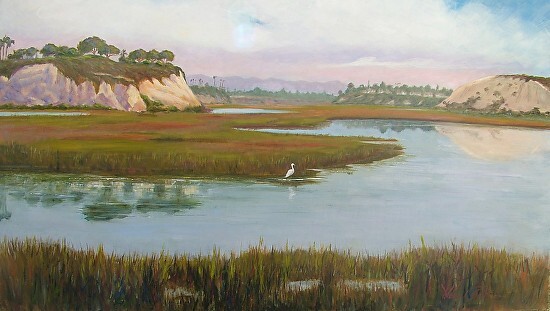 This month's image was a challenge to complete. The large canvas (30x48) "en Plein air" was completed by leaving each morning at 5:00 AM to catch the wonderful reflections of the early morning on the incoming tide. Making my trips when the tide was in and the sun was certain to be clearing the misty clouds was a stimulating venture.
I have been a contemporary artist for over 20 years. My work has been juried into the corporate rental program of the Los Angeles County Museum of Art and the National Association of Women Artists exhibits at the United Nations in New York and the Stark Gallery in Austin Texas. I happily accept commissions and am delighted to answer any questions. Giclees of the 21 California Missions are available in various sizes.

Thank you visiting my website. I will add new images frequently, so please come back again.

To learn more about me, click on "About Artist" link above.

And please visit the gallery sections of my site.